Shiva Sisters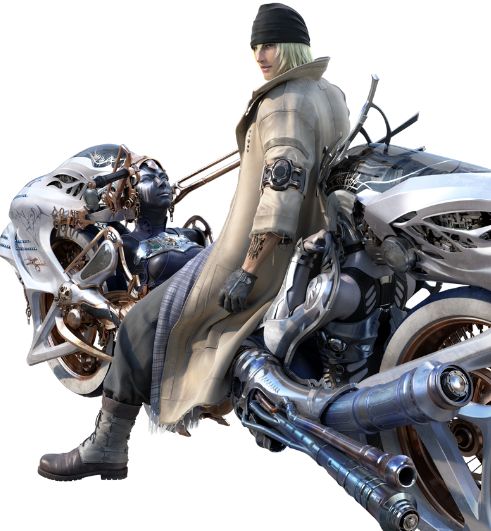 User Character: Snow Villiers
Gestalt mode: Bike
Snow's Eidolon, Shiva, appears in the form of twin sisters for the first time in the series.
The older of the Twin Sisters, Stiria, uses magic to attack and heal, while Nix specializes in using her tire for melee attacks.
In gestalt mode, the sisters combine to form a motorcycle. Together, Snow and Shiva turn enemies into diamond dust.
| Name | Command | COST | Caption |
| --- | --- | --- | --- |
| Auto Drive | o | - | - |
| Wheelie | ↑ + o | 3 | - |
| Spinfreeze | ↓ + o | 3 | - |
| Icicle Drift | ← → + o | 3 | - |
| Ice Ramp | x | 3 | - |
| Diamond Dust | △ | ALL | - |
overall its pretty easy to defeat the shiva sisters